Through the years, across the country, contractors, engineers, authorities, and customers routinely ask questions that seem basic yet truly speak to the fundamental versatility of Ductile iron pipe (DI pipe). Among the most popular questions are:
1. Why is the exterior of Ductile iron pipe so "bumpy"?
While visually "bumpy," the exterior of Ductile iron pipe, if you slide your hand along the surface, feels relatively smooth - like a golf ball – texture vs. feel. That's because the texture applied is entirely purposeful and proprietary to each DI pipe manufacturer.
Commonly referred to as the peen, this precise pattern of circular dimples is machined into the forged-steel mold in which the pipe is made and serves as the mechanism for the initial build of the iron pipe wall during the centrifugal casting process. Without this peen pattern in place, the molten liquid iron would mostly slosh about inside the spinning mold in a non-productive irregular fashion.
This peen pattern differs among manufacturers but is planned to be very consistent from inch to inch along the entire pipe exterior for each manufacturer—sort of like a branding mark on cows from a particular farm versus another. An additional benefit of this peen pattern is that it provides an increased grip/productive frictional resistance with the soils surrounding the buried pipe, which is always a good thing.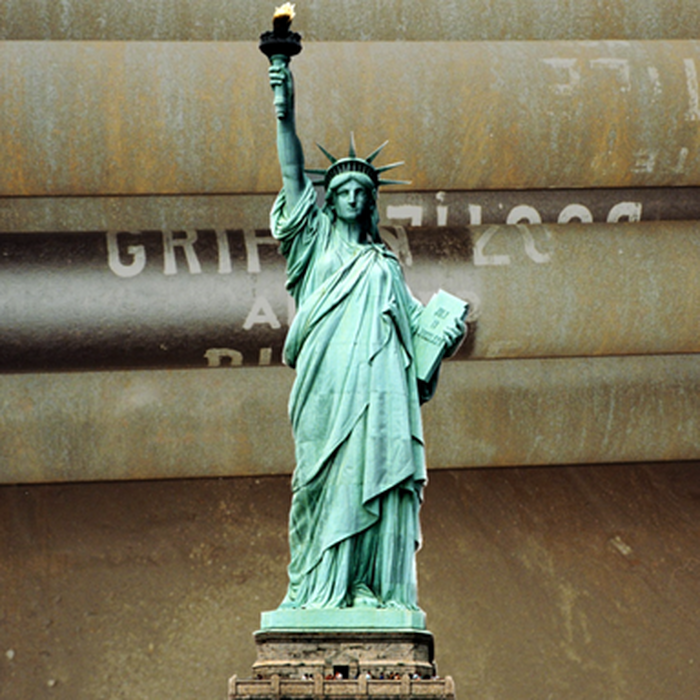 Photo: Oxidation. Patina. Same thing, different colors on DI pipe or copper. Natural protector of metal.
2. Why are all Ductile iron pipes "painted black"?
The metal known as copper readily oxidizes when exposed to moist ambient air forming an egg-shell-thin yet highly protective green patina on its surface. The best example of this over time is the Statue of Liberty, located in the New York Harbor for nearly 200 years. Her ⅛-inch thin original skin has not diminished over her significant time in the harsh marine conditions, mainly due to the naturally occurring patina.
The simple fact is - oxidation is not rust. Rust is a destructive form of metal disintegration over time. Oxidation happens and then remains stagnant and protective of the substrate to which it is attached unless ambient conditions become more corrosive than oxidation can resist.
While the green patina of copper offers a highly desired visual appeal, the same oxidation process upon the surface of a Ductile iron pipe results in varied shades-of-cinnamon splotchy appearance upon its entire surface. This annealing oxide layer on DI pipe and fittings, much like the patina on copper, is so thin it's barely measurable yet serves to prevent deeper pitting or degradation of the metal in standard ambient conditions.
The problem is, unlike copper, it's not attractive to the eye, and therefore, all Ductile iron pipes are coated with an NSF-61 certified asphaltic-based paint known as sealcoat. Water-based sealcoats are common today and are much friendlier to the environments of the foundry and the external world.
The term "sealcoat" comes from the function of this specialized thin film of paint once served: to maintain enough residual moisture in the initial set of the thin concrete mortar lining of the pipe ensuring the lining to hydrate properly and strongly. Modern foundry techniques and processes now make this "sealing paint" optional on the pipe's interior – customers' choice – as high-speed set modern linings do not require a sealcoat to hydrate correctly. To say it most simply, asphaltic sealcoat on DI pipes and fittings is mainly cosmetic, inside and out.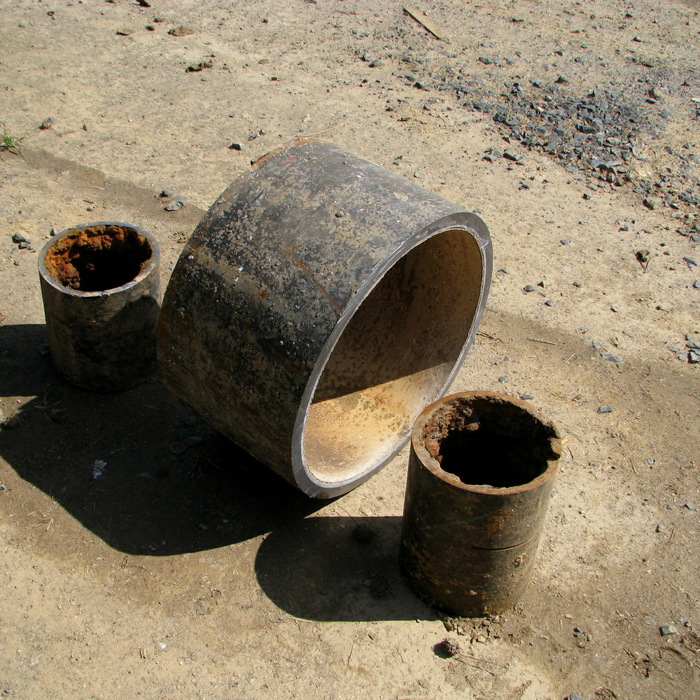 Photo: 50+ year-old iron pipe exhumed from the same pipeline in Philadelphia, PA. Cement lined pipe has NO TUBERCULATES present.
3. Why are Ductile iron pipes and fittings lined with cement?
Yes, ferrous oxide deposition can occur on a bare iron surface transporting potable water. At one time, this deposition did appear on some, but not all, older iron pipes without a barrier lining. However, the primary purpose of cement mortar linings in cast iron and Ductile iron pipes and fittings is to PREVENT tuberculation, which it reliably does.
The cement is a physical barrier between the absorbed mineral content of potable water streams, particularly those with softer water chemistry, and the metal substrate below the lining. The water travels upon the cement lining and has no idea of or connection to the metal below. The thickness of the cement lining is irrelevant in this prevention process.
In fact, minor displacements or isolated exceptions in the lining still typically leave a superficial haze of cement fines or product attached to the metal, which is enough to preclude any considerable tuberculation from occurring. It is a super simple and proven truth that has demonstrated itself for many decades in modern iron pipes. Anyone still pushing the "tuberculation happens in cement-lined iron pipes" narrative is pedaling nonsense.
Conversely, this same standard Portland cement mortar lining serves no intended purpose in a sanitary sewer pipeline. Tuberculation is not a concern in such sewer flows. And if a sewer stream goes septic (pH < 4.5, cyclic or otherwise), the cement mortar lining will be sacrificed in relatively short order. It essentially turns into gypsum wallboard in the rain, a weak mush that gets washed away with the septic flows and/or is dissolved by the dilute sulfuric acid excrements of the bacterial activity common to sewers with a lower pH value.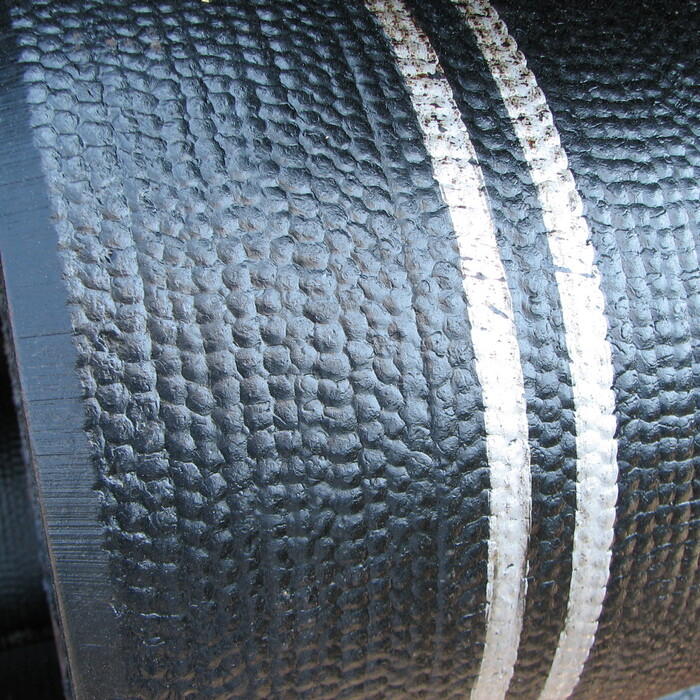 Photo: Typical appearance of a DI Tyton spigot end with two-stripes.
4. Why do some DI pipes have two spigot stripes, and others have just one?
There is no true functional difference between a Ductile iron pipe spigot having one stripe or two upon its circumference.  Whether one stripe or two is involved their primary purposes are:
As a guide to maintaining straight alignment during assembly.
Assessing full and proper insertion into a companion pipe bell.
As a visual tool for setting post-assembly joint deflection within recommended limits. 
The number of stripes otherwise is merely an indication of who manufactured the pipe and what the gasket configuration is within the companion bell of that pipe joint. There currently are three separate domestic manufacturers of Ductile iron pipe in America.  The single stripe is associated to a manufacturer that employs a Fastite™ gasket, while two stripes indicate the involvement of a Tyton™ gasket. 
The primary difference between these named configurations is the shape of the as-cast gasket retainer bead within the bell, be it triangular in one case and semi-circular in the other two.  It is also important to note that Tyton pipe hit the marketplace several years before the Fastite design, and the use of a single stripe in the latter simply avoids any copyright or patent concerns.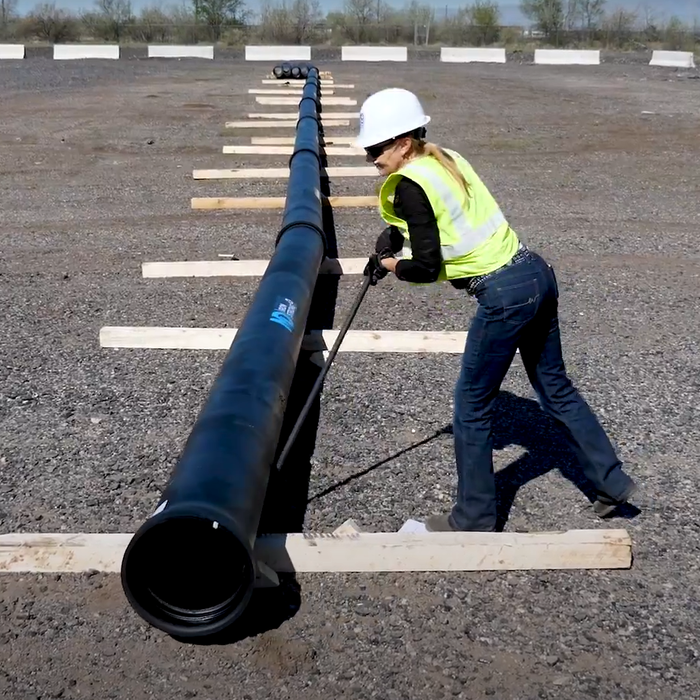 Photo: 5° of deflection (18" offset) being applied to an assembled Tyton pipe joint.
5. How do I know if I've reached the deflection limit of an assembled DI pipe joint?
Industry literature has guided users to gauge or stop post-assembly joint deflection upon exposing the full 2nd (inner) stripe of the Tyton spigot. Yet, in practical truth, the best way to determine that you've reached the maximum recommended deflection limit for any size pipe of either configuration is to stop offsetting the pipe being deflected when its spigot begins to move the bell into which it's being inserted.
That is a reliable indicator of metal-on-metal contact within the joint. Given the innate strength and flexibility of Ductile iron, no damage will occur to the spigot, barrel, or bell unless intentional excessive force (such as from a hydraulic excavator) is used to take this deflection far past the initial inner-contact point.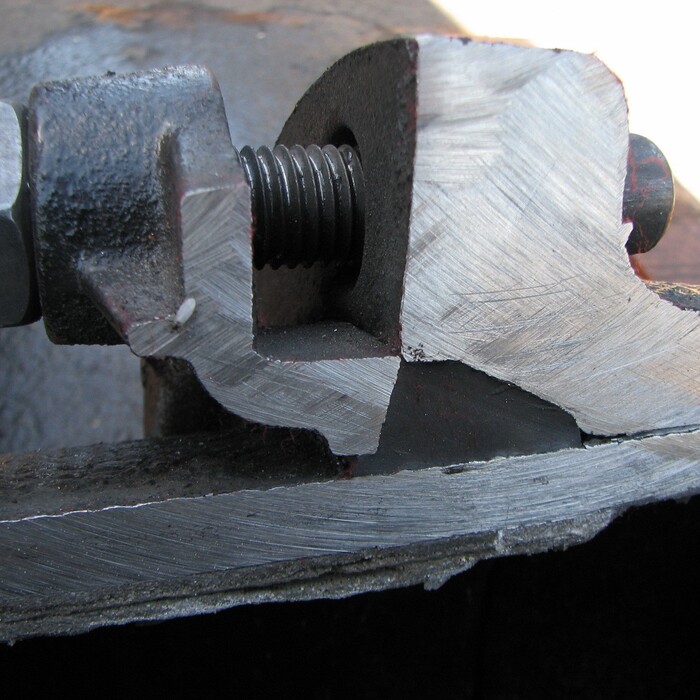 Photo: In a mechanical joint LUBRICATE ALL rubber surfaces that contact metal prior to assembly.
6. Why should appropriate lubricant be applied to all surfaces of a Ductile iron Mechanical Joint gasket?
The greatest enemy of a Mechanical Joint's enduring watertight status is friction. Compression of the gasket within an MJ joint (such as on a fitting or other appurtenance connection) is created by torquing the nut and bolt fasteners to draw the gland into the joint, packing the gasket consistently around the inner circumference of the joint.
A dry or insufficiently lubricated MJ gasket will create significant friction between the metal surfaces of the pipe and the rubber gasket itself. This friction makes things "feel tight during wrenching," but the friction will dissipate in short order once wrenches cease, accounting for a loss of adequate torque in the joint and, most certainly, a leak when the pipe is later filled with water. "Loose" or "weeping" mechanical joints are the number one complaint that DI product support specialists deal with, and it's typically found that the gaskets were assembled dry.
Here's a way to tell - fully lubricated MJ gaskets will NOT pick up any sealcoat when compressed. Dry gaskets get "specked" with sealcoat. That's not an opinion. Every DI joint holds its own visible truth. So, lubricate all surfaces of every mechanical joint gasket with the manufacturers' approved lubricant, torque properly, and you'll never again have to say, "the first thing I did was dig up and check all my mechanical joints."
Summary
The proper use and assembly of Ductile iron pipe and fittings are by no means rocket science or brain surgery. It is simple, so long as you pay attention to the proven simple axioms presented in this article. If you disagree with any statements or feel we have left something out, we would love to hear from you via email or phone.
You have the questions; we have the answers. Reach out to your local McWane Ductile Representative, check us out on LinkedIn / Facebook / Twitter, or check out the Ditch Doctor section of Iron Strong Insights for more intriguing Q & A!
Check Out More Digital Offerings