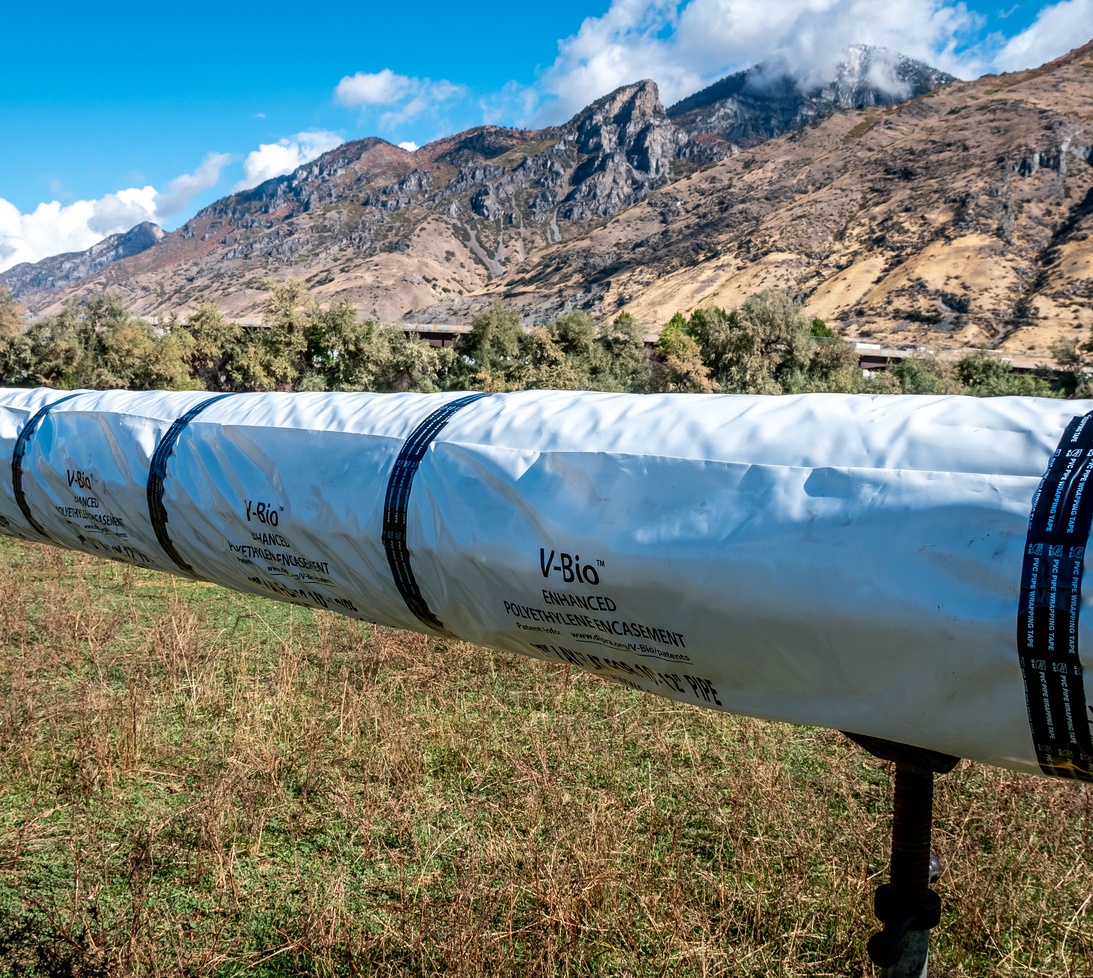 McWane Ductile is taking pipe protection to higher levels by recommending the V-Bio® Enhanced Polyethylene Encasement that provides significantly advanced corrosion protection for Ductile iron pipe. Specifically, V-Bio addresses the potential influence of anaerobic bacteria and inhibits the formation of corrosion cells under the wrap.
Polyethylene encasement is the only corrosion protection for Ductile iron pipe covered by an AWWA standard (ANSI/AWWA C105/A21.5) and is far superior to the original 8 mil single-layer tubing used.
V-Bio is a three-layer coextruded film, which results in a stronger, more puncture- and tear-resistant encasement material. Standard production for V-Bio includes a white external layer to allow for greater visibility of damage to the wrap during installation and for identification of the wrap to prevent accidental damage after installation. V-Bio's external layer is available in other colors upon request.