Even at the height of summer construction, casting pipe, and filling orders for more pipe, there's always time to take a moment to spotlight some of the great partnerships McWane Ductile has developed over the years. One such partnership is that with Legacy Water Group who recently completed a water pipeline project in Athens, Alabama. This #IronStrong Blog quickly describes some of the highlights from the project.
PROJECT PROFILE:
McWane Ductile Sales Region: South
Sales Representative: Dustin Henderson
Project Location: Athens, Alabama
Project Owner/Utility: Limestone County Water & Sewer Authority
Project Engineer: CDG Engineering - Huntsville, Alabama
Project Contractor: Legacy Water Group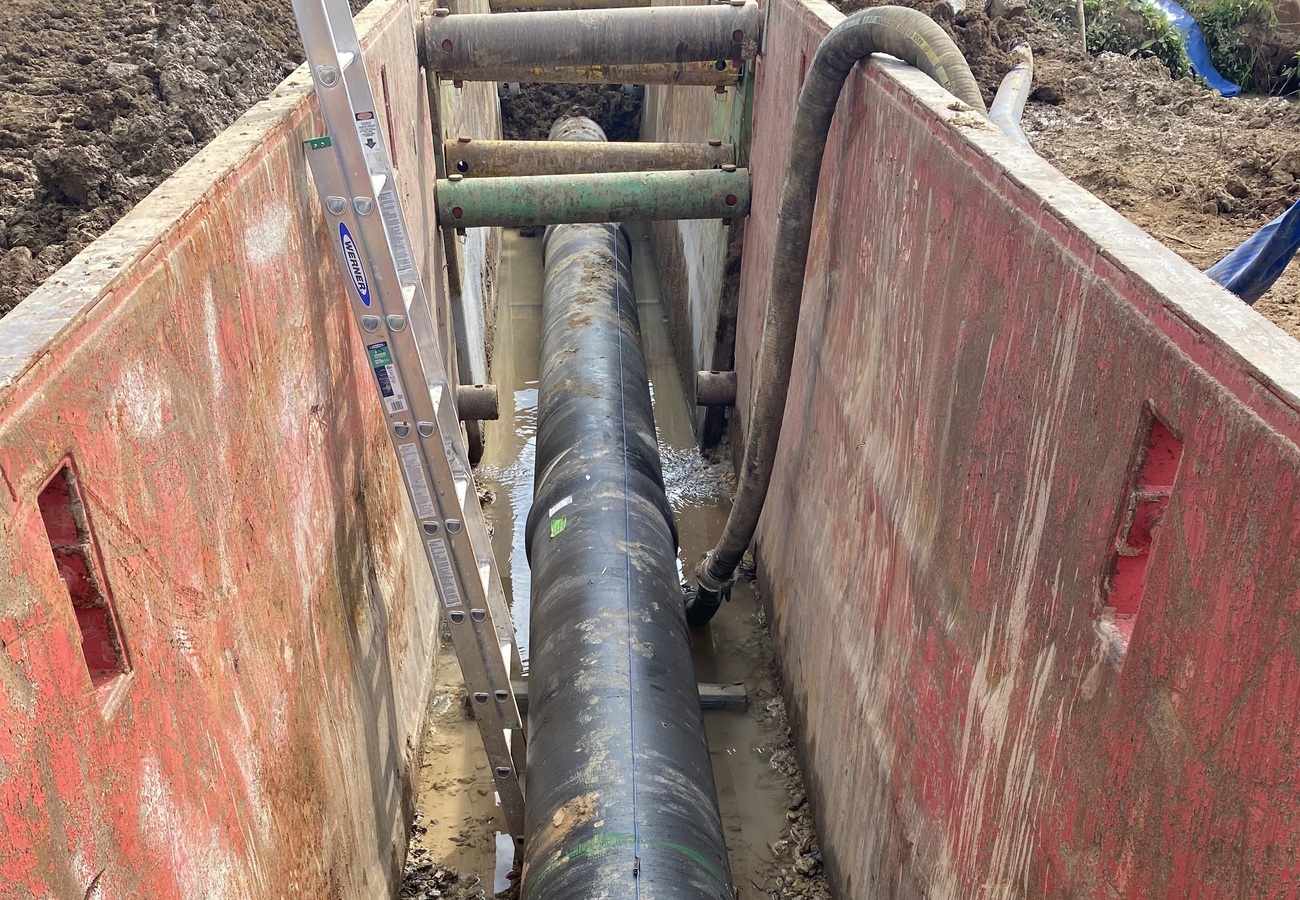 24" pipe in a trench surrounded by a trench box.
Types of Ductile iron pipe used on the project

DIAMETER
JOINT
CLASS
FOOTAGE
8"
Tyton®
350
1,980
16"
Tyton®
350
9,400
24"
Tyton®
350
11,000
This project consisted of the installation of approximately 11,000 linear feet of 24-inch, 9,400 linear feet of 16-inch, and 1,800 linear feet of 8-inch Ductile iron water main; two open-cut creek crossings; six road crossings with casings ranging from 12-inch to 36-inch installed by both open-cut and jack-and-bore methods; relocation and connections of existing services; abandonment of existing mains; and all related items for a complete job.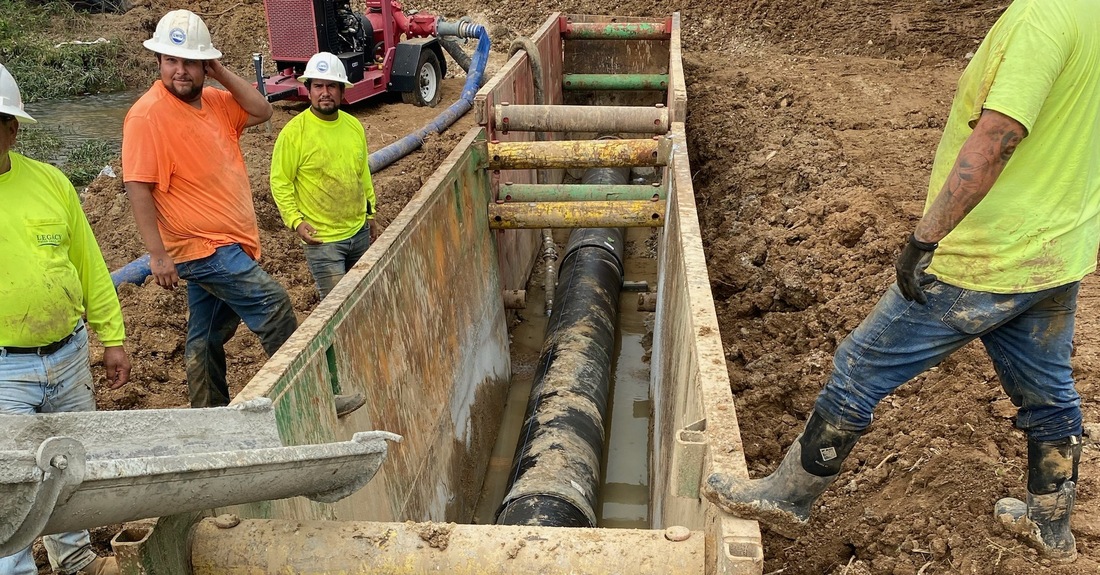 24" pipe in a trench - ready to be encased in concrete.
The project had a substantial completion of 240 days from notice to proceed and had to be final 30 days after the substantial completion date. The work was performed for a major road-widening project and future development planned in the area. The widening project is designed to accommodate traffic heading to and from the new Mazda Toyota Manufacturing, USA facility in southern Limestone County.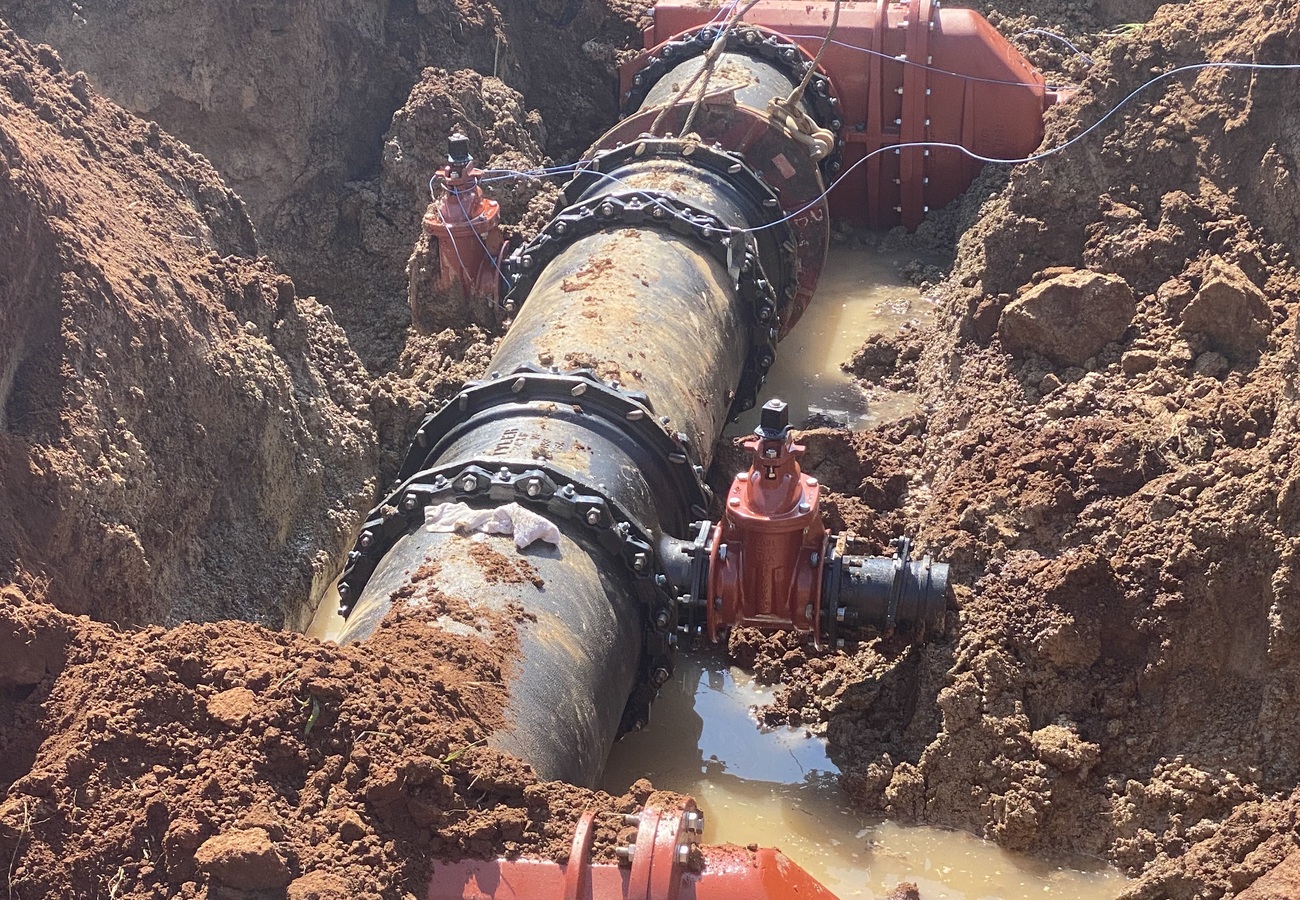 24" pipe and valve assembly with two 24x6" valve assemblies (notice the fittings are Tyler Union fittings, another division of McWane Inc.).
Legacy Water Group was able to take on the challenging schedule and complex installation in various phases of the project with ease. The project involved two creek crossings that required diverting the flow of the creeks and encasing the pipe in concrete. Once completed, the creeks were restored to their original location. McWane Ductile and Legacy's longstanding relationship allowed us to work closely together to keep schedules on track for a successful project outcome, even during the current supply chain strain.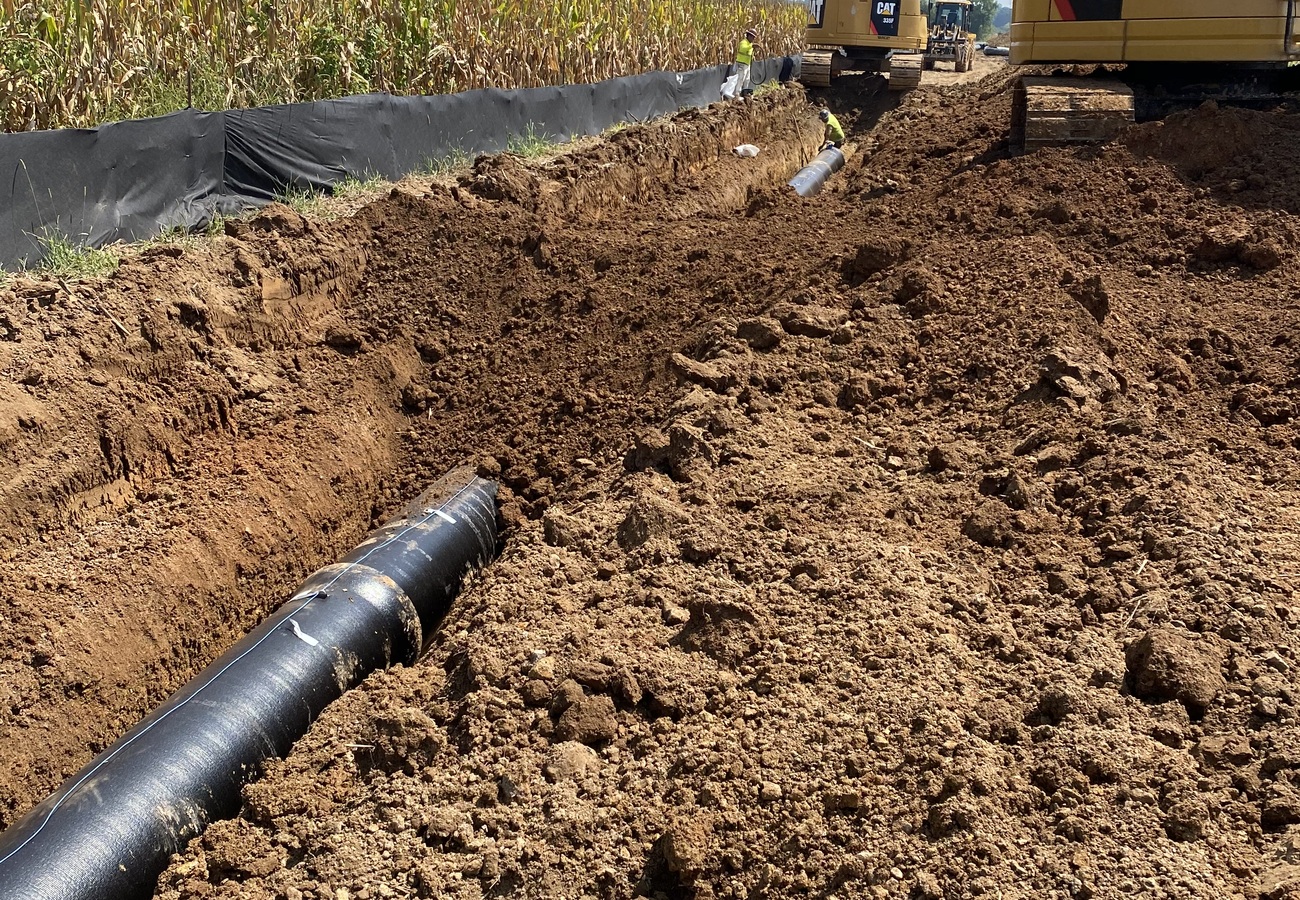 16" pipe in an open trench as Legacy Water Group starts the backfill process.
We have many wonderful partners we work with here at McWane Ductile, and Legacy is one of those great companies. The ability to communicate over a wide variety of issues openly allows both parties to be understood. This two-way communication is a major key for successful projects in any market, especially in the current environment we are all facing in our industry. I want to thank Mark, Jeff, Greg, Scott, and all the countless others at Legacy Water Group. They continue to make this job enjoyable by allowing me the opportunity to work with such wonderful people. I look forward to the next Iron Strong project!
Need Assistance with Your Waterworks Project?
If you have any questions regarding your water or wastewater infrastructure project, be sure to reach out to your local McWane Ductile representative. We have team members who've managed small and large water utility systems, served in engineering consulting firms, and bring decades of experience in solving field issues involving pipeline construction and operation. From design to submittal, to installation, we strive to provide education and assistance to water professionals throughout the water and wastewater industry.
Check Out All Our Digital Offerings