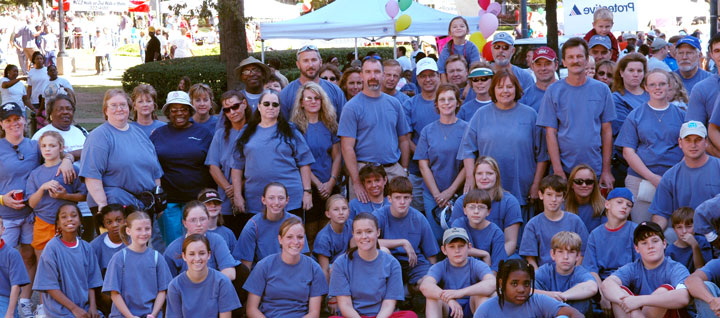 Partnerships
Below are some of our Community Partners which McWane Ductile is proud to support.
McWane Ductile - New Jersey

2012 Charitable Donations Through Atlantic States Community Advisory Panel (CAP):

The CAP sponsored 8 scholarships for local high school students for $2000.00 each
Big Brothers Big Sisters
Relay for Life
Alpha Public School bingo fundraiser
Purchased full page ad for Celebration of the 125th anniversaries of Reliance Hose, Jersey Hose and Alert Hook and Ladder
The Phillipsburg Youth Corps
The Exchange Club for the annual Easter Egg Hunt
The Rotary's Dictionary Program
St. Philip & St. James Carnival fundraiser
Canal Museum Project
Ole Towne Festival
Boy Scouts/Minsi Trails Program
Memorial Day Parade
American Legion Fundraiser
Make-A-Wish Foundation
Lehigh Valley Autism Walk
Children's Home of Easton
Make-A-Wish/Riverside Cigar Dinner
The Garnet Booster Club
Miracle League of Northampton County
Purchased dictionaries for local school
Seniors Center toward new tables and chairs
Phillipsburg High School Marching Band Boosters towards cost of programs
Pohatcong History Heritage Society
Lopatcong 50th Year Celebration
Donations to the Seniors Center for their annual Christmas party
Tickets for children to take the Polar Express Train ride and purchased pizza and cake for the kids before the ride
Hot dogs at the Tree Lighting Ceremony
Hats and gloves to be distributed at the Tree Lighting Ceremony
Large monetary donation to help with demolition and replacement of two sections of the gymnasium walls at the Joseph H Firth Youth Center.

We also made the following donations to the following soup kitchens, food banks and feeding programs in 2012:

NORWESCAP Food Bank
Blessed Hope, Church of Nazarene
St Philip & St James Catholic Church
River of Life Church
Fellowship Church
United Wesley Methodist Church
Knights of Columbus

McWane Ductile - Utah

Utah Valley University — Playground
American Cancer Society — Relay for Life
Utah Vole Chamber of Commerce

McWane Ductile - Ohio

McWane Ductile - Midwest is proud to partner with organizations and contribute to their missions through our Clow Cares Community Involvement Program.

This is a program allowing employees to select the non-profit organization she/he wants to volunteer time for. Clow then makes a donation to the organization in the name of the employee. Countless organizations have benefited from Clow Cares.

Some of these organizations include:

Warsaw Recreation
Three Rivers Fire District
American Cancer Society
Walhonding Valley Fire District
Granville Recreation
YMCA of Coshocton
Ridgewood Recreation
River View Local Schools
Cub Scout Pack 438
Habitat for Humanity
Dresden Youth League
Canal Lewisville Recreation
United Way
Big Brothers/Big Sisters
Wings Over Coshocton Air Show

Tuscarawas Township for the "Adopt-A-Road" Program

Clow Water Systems recently had the opportunity to partner with the Tuscarawas Township for the "Adopt-A-Road" Program. As part of this program, Clow team members play an active role in preserving and maintaining the streets throughout the Township by removing litter from designated roadways at least two times a year. The Township has provided three Adopt-A-Road signs displaying the Clow Water logo, one at each major intersection of the adopted area, indicating that Clow has adopted that area.

The benefits are significant. The program not only serves as an educational tool against littering, it also establishes stewardship of public lands. Improving the appearance of the area also helps promote tourism, development, and quality of life for all of the citizens. More importantly, the program saves taxpayer dollars because this valuable public service is performed by volunteers.