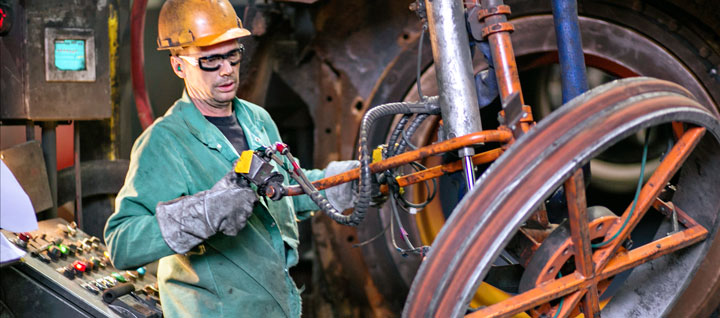 BELOW YOU WILL FIND INFORMATION ON MCWANE DUCTILE CAREERS
Working at McWane Ductile.
Morale is the thing without which no battle is ever finally won. The industry that maintains an army of workers without regard to their working and living conditions, their health, recreations, religious and social life cannot succeed in the largest sense… If it's not carried out on this principal, the whole thing is a failure, but if done in the proper spirit, the result is not an army of slaves, but happy and contented freemen, fighting in harmony with purpose of their leaders.

J. R. McWane, Founder
Our most important asset is our people, and our core set of values is based on the company's heritage that includes integrity, competence, respect, and fairness.
We invest in the future success of our company by providing ongoing training and development for our team members in the areas of health and safety, the environment, anti-harassment, and diversity. Beyond the substantial time and financial commitment, we support the team members by sponsoring events such as holiday parties, summer picnics, wellness fairs, and more. We also sponsor a tobacco cessation program for team members, their spouses, and dependent children.
McWane's Human Resources team is dedicated to making every McWane facility an employer of choice for our workforce. With progressive management training, innovative employee training, communication and development programs, outstanding benefits, scholarship and skill training opportunities, and a positive culture, we focus on helping our team members improve their lives at work and at home.
To view careers, click here.